Studio Designs
Your screen can be customized exactly the way you'd like. Here are some examples.

Case Studies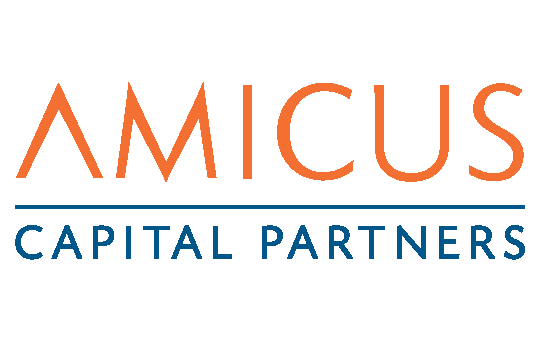 Chorus Call hosted their 'Investor Day' where they showcased their portfolio companies. This even comprised multiple sessions. Amicus wanted investors to opt in for sessions, depending on what interested them, rather than having all investors attend all sessions. The idea was to allow for a meaningful exchange of ideas with select interested investors. They also wanted each session to be 'managed' so that the interactions were well co-ordinated. Above all they wanted the experience for the investors to be seamless and convenient.
We created a pre-registration form which allowed the investors to indicate their interests in the respective portfolio companies. We also created a branded microsite so that attendees can have a single sign-on to access the different sessions. To avoid clutter, we programmed the microsite such that each attendee only saw the 'Break-Out Rooms' of the sessions that they had pre-registered for. The attendees conveniently moved from one session to the other. Each session had a 'Chorus Call Video Specialist' managing the interaction.
The event indeed went seamlessly well, investors were pleased with the quality of interaction that was enabled thanks to the tech we provided. And our efforts were appreciated by the CEO, who specifically called out team members' names who worked tirelessly to custom design this event.
"Thank you, Team Chorus Call, – specifically Rochelle, Inba, Tanvi, Myron and Arnold. Appreciate all the help and support." – Mahesh Parasuraman, CEO Amicus
IACC wanted to conduct a virtual exhibition where keynote speaker and panellists would be connected in real time with attending viewers. They wanted to communicate live updates to viewers and allow sponsors to create their own stall, upload brochures and content.
Exactly what they wanted and more. More than 25 exhibitors were trained by our video conferencing specialist to assist attendees who would interact with them through chat, video and other communication tools. Premium sponsors had a live conferencing help-desk. Attendees would interact via text and respond to poll questions during the session.
Chorus Call also created a showcase video of the event that was visible to the participants upon entry to the site and during the intermission.
Dear Jerry and Valentino,
On behalf of IACC, I would like to thank you for being our Technology Partner at
Integr8 India 2021. The event went of very well and we have received a positive
response from the participants about their experience.
I wish to express a special and high word of appreciation for the support provided
by Rochelle and Tanvi, along with the rest of the team members during the pre-
event and during the conference days. They were excellent.
Jerry, thanks to you for being speaking at the event. Your talk added a different but relevant dimension to the conversations, that are essential in the way we are going to work in the future.
With Best Wishes to the Chorus Call team.
Ashutosh Parasnis
Elara Capital wanted to host their Annual conference "Ashwamedh India Renaissance" where they provide their investors perspectives on various verticals. There were multiple session over 15 days. 30+ Speakers and 15+ Corporate Honchos. They wanted to have maximum registrations and hoped to use a format that would elicit interest in their virtual conference. They did not want to use a typical Zoom meeting format that showcased celebrated speakers in a typical grid format. They also wanted to have control over viewing pre-registrations giving special emphasis to buy-side analysts. Having conducted the event in the past where they had to manage the video platform themselves they wanted to outsource the planning and organizing of the virtual platform and the visual design to a partner that would take care of all the elements. They also wanted participants to be able to ask questions via live video conference as well as via text (the latter was the only option on their previous platform)
We created a custom pre-registration form that allowed participants to select all or specific verticals that they were interested in. A custom microsite was designed to provide visibility to the participants to additional sessions that they could join via an agenda and view sessions that were live at the click of a button. Participants received email confirmation and a calendar invitation for each session so that their schedules were blocked in advance for sessions that they selected. An admin panel was built-in so that the administrator could review and monitor the registrations.
The virtual event was organized over a video-webcast where the screen was designed to show key speakers like they were on a news broadcast. The key highlights were displayed live via tickers and highlight pop-up's which transformed the video conference into a News Style Layout. A dedicated event specialist was assigned to the event and ensured that the coordination between all parties was handled seamlessly.
Participants had options to address live questions to speakers via a video conference and also via text.
Dear Diksha, This is just express our thank you for your seamless tech support throughout the conference. Your patience and supportive nature made things smooth even during the most testing times.
Good luck
A Big Thank you for the 24/7 support that u (sic) guys have shared with me and my team. It was great working with you guys and hope u (sic) have many more such sessions to execute from our competition too.
A special thanks to Malika & Diksha
Indo-American Chamber of Commerce (IACC), Pune wanted to host their first ever Global Flagship Conference, '🌱Aarambh #1 – Sowing the seeds of Sustainability🌱', which rode high on the mission of spreading the essence of 'Sustainability'. They wanted to be sure to use a platform that was sustainable and that would be able to host eminent speakers and eco-warriors from across the globe, who would share their experiences and expertise with the virtual audience on how to undertake impactful changes in the pursuit of sustainability that would benefit people and the planet. They wanted to be able to get statistics on interest garnered (via registration), active participation of participants when sessions were in progress and virtual footfall at the exhibitor stalls.
Chorus Call provided 'V-Expo', a virtual exhibition platform that enabled IACC to host stalls for sponsors and exhibitors, a virtual auditorium for over 25+ Global Speakers to present key insights to over 1000 participants who had registered to be part of the event. Options were provided for interactive polls, live Q&A with participants via live text questions, live chat helpdesks, Video Helpdesks for Premium Sponsors.
The exhibition stalls provided for sponsors and exhibitors to showcase their brand, details about their company, upload unlimited brochures, add showcase videos and interact with attendees real time. All attendees- Visitors, Exhibitors and Organizers were provided with detailed dashboards that gave them in depth information about their interactions and activities on the platform.
We ended Bang on time, everyone did a fabulous Job. Heartiest congratulations to all and a HUGE THANK YOU From me, for a Successful AARAMBH #1!
RUJUTA JAGTAP
CONVENOR , AARAMBH#1
Chairperson IACC PUNE, 20-21
Migros, Switzerland's largest retailer, wanted to host their programme TechDay, a marketplace for the Migros Community as a live+ virtual event. Because of the pandemic they could have only 100 participants at the live venue. The limitation on the venue also meant that they could have more participants joining virtually. They wanted the virtual site to look as close to the physical venue as possible. They wanted the physical and virtual attendees to join sessions as a group for the live streamed speeches and then to break into groups for networking and breakout sessions. They had several sessions running as parallel tracks and needed to be sure that these would be conducted glitch free for the physical and virtual audience.
We created a virtual replica of the SIX Convention Point Centre in Zurich-West; from the lobby to the auditorium and the break out rooms. The participants who attended virtually were hosted on our V-Expo exhibition platform. They could watch the sessions that were being streamed live from the physical venue via the auditorium and the break out rooms. Participants had options to submit their questions via text box. We created a detailed agenda with clickable links so that the virtual audience could move from one session to the next by simply clicking on the link in the agenda.
The virtual breakout room/ Networking sessions allowed the virtual audience to connect with each other via video conference and text chat through an external collaboration platform.
The Deccan Sugar Technologist's Association (DSTA), is a premier industry association in dedicated service to all the aspects of Sugar Industry since 84 years. Their focus is to share and acquire all the scientific and Technical knowledge for overall Technical and Profitable Economic Growth for individuals and organizations. Technical and Scientific abode for more than 2200 highly qualified and experienced members of DSTA, and who have held or holding very Senior Positions in Academia, Research Institutions and Industry.
One of the key highlights is their Annual Convention and Sugar expo which is attended by agriculturists, researchers and technocrats. Due to the pandemic they were required to limit the number of participants that would convene at the physical venue over two days and needed a virtual platform to facilitate participation for their digital audience, given the travel restrictions.
This was a hybrid event with a physical and virtual set up. Chorus Call set up streaming equipment to capture live video footage from inauguration ceremony and broadcast it to the virtual audience.
The Chorus Call virtual exhibition platform 'V-Expo', was designated at the 'one stop virtual convention' for the presentation of scientific and technological research papers and exhibition for this event.
The event commenced with an inaugural function on the first day, Shri Nitin Gadkari (Minister of Road Transport & Highways of India) and Shri Murugesh R. Nirani (Minister of Large & Medium Industries, Karnataka State) addressed the physical and virtual audience. The Guest of Honour and the Audience were provided with a tour of the V-Expo Virtual platform features and the exhibition area where all of the stalls from sponsors and exhibitors were on display.
Awards were presented to Winners of the best research papers.
On the second day researchers presented their agricultural and technical research papers in two auditoriums that ran sessions in parallel. These session were streamed live for both the physical and virtual audience. The audience that the opportunity to ask questions via text box and also live at the venue. The sessions were moderated by Chorus Call's expert video conference specialist.
The two day virtual exhibition provided sponsors and exhibitors opportunity to showcase their brand, details about their company, upload unlimited brochures, add showcase videos and interact with attendees real time. Detailed dashboards provided Visitors, Exhibitors and Organizers information about their interactions and activities on the platform in a downloadable format.
It is indeed a great pleasure to be associated with a very professional team 'Chorus Call' to achieve a great success in managing and conducting the DSTA convention. On behalf of the Convention and organizing team, a very big THANK YOU from the bottom our heart. Chorus call has done a wonderful work for us and created a good bond too.
We hope and trust to be associated with you in many more such programs in future with great bonding.
Thank you once again.
Chandrakant Mane
Chief Editor / Governing Council Member
AU Bank wanted to facilitate a webinar where the Bank's business heads would have the opportunity to present to their Investors and Analysts their strategic tech priorities, overview of their digital business, provide case studies on Branch Banking and Sales Force Management. The need was to facilitate interaction between the Investors and Analysts and the Banks Business Heads. They needed a platform that would allow secure, monitored registration and participation. This event was part of a series of webinars that AU Bank is planning to conduct this year.
The event was open to only their Investors and Analysts; Chorus Call offered AU Bank a custom microsite with an admin portal that allowed the AU Bank team to monitor and confirm registration confirmations. The approval process allowed only authorized participants to receive emails and calendar invites with their unique login credentials.
As the event involved a series of presentations and Q&A; the Chorus Call team reviewed the event flow with the customer and provided several recommendations on how to increase engagement and viewership. This included careful placement of advertisements at the start of the event, strategically placed breaks and viewing content for participants during the breaks. The Chorus Call Video Event Specialists ensured a tech check for all the key speakers and rehearsals of the event flow to ensure that the even though everyone was connecting remotely, there was thorough synchronization and seamless flow of the event.
Participants were provided options to submit their questions via a Q&A text module throughout the event. A portal was provided to the AU Bank coordinator to review these questions so that they can instruct the Chorus Call Video Specialist to announce the questions that the Business heads could respond live. Participant reports and event recording were provided at the completion of the event.
Thanks so much Chorus team for bearing with us and all your efforts to make as glitch free as possible. (Prince Tiwari, Chief – FIG and Investor Relations (IR), AU Small Finance Bank Ltd.)
Thanks, this is the right example of team efforts. Thanks to the Chorus team. (Vikas Narula, Senior Vice President IT, AU Small Finance Bank Ltd.)